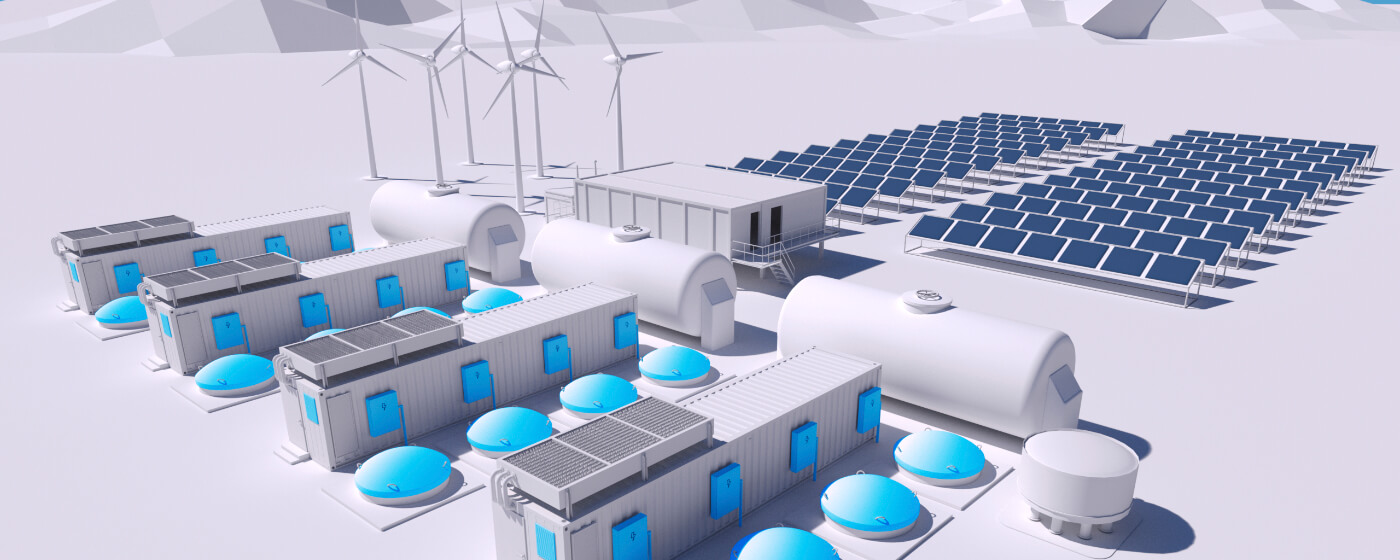 Hydrogen has emerged as a viable solution to many challenges related to decarbonization, serving as a fuel for transportation, an energy carrier for industrial applications, and a means for storing and transporting renewable energy. By using electrolysis to convert water into hydrogen using CO2-neutral electricity, such as wind or solar power, "green" hydrogen is produced.
This promising energy source is highly valued in numerous industries, but demand for hydrogen electrolysers and H2-ready plants currently outstrips engineering and production capacities, creating a significant supply-demand gap. To bridge this gap, new digital development processes, including those facilitated by AUCOTEC's collaboration platform Engineering Base (EB), have the potential to significantly increase efficiency and accelerate the deployment of green hydrogen.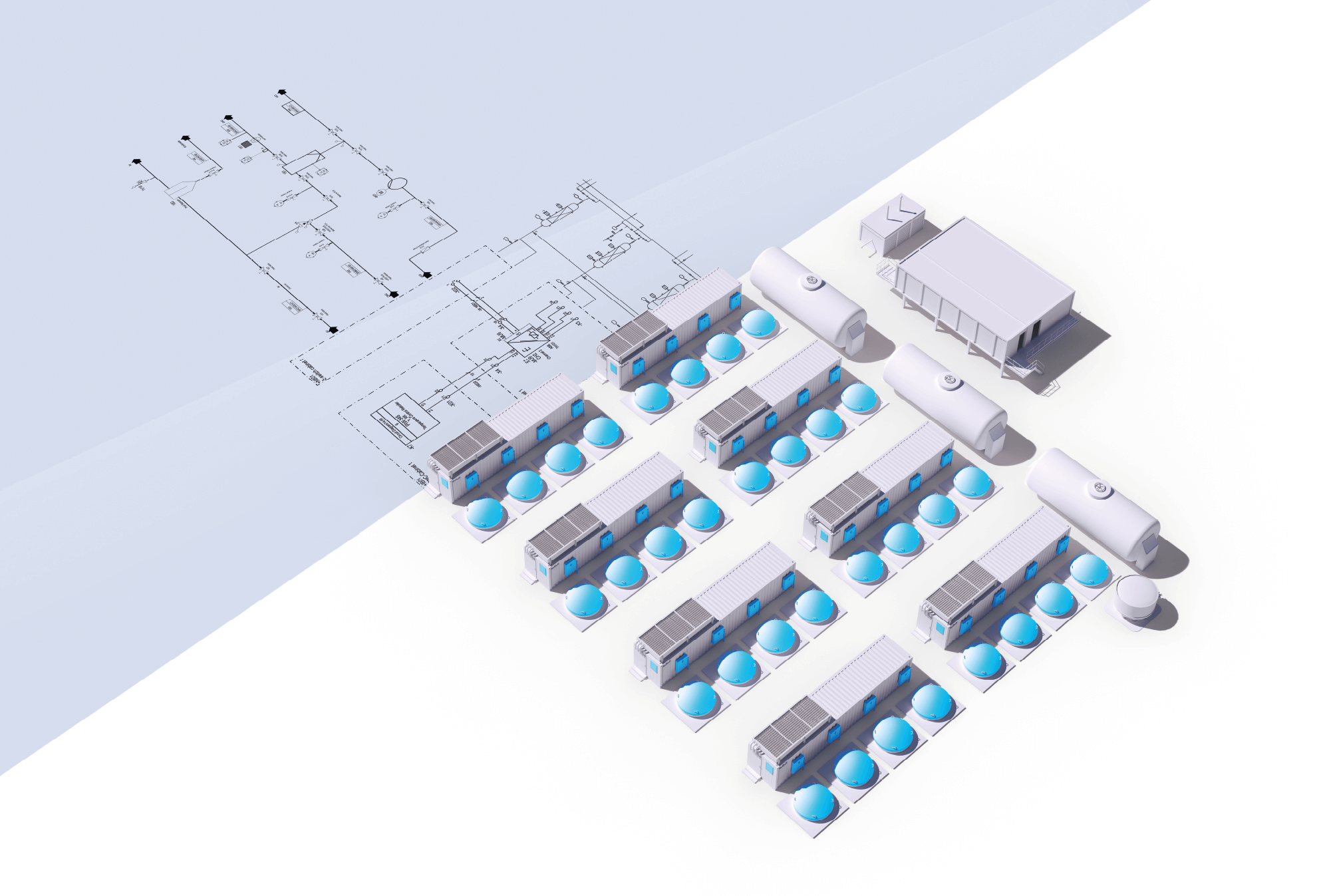 Data-centered modularization with Engineering Base (EB)
Engineering Base (EB) provides a consistently reliable data model that serves an ideal basis for standardization and modularization in the hydrogen sector. The software's unique architecture facilitates straightforward upscaling scenarios and global collaborations. Furthermore, the software's user-friendly interface and minimal customization requirements make it an excellent fit for the growing market. To learn more about AUCOTEC's solution, visit the Hydrogen showroom.
Read more here

Cross-disciplinary engineering based on one single, object-orientated database to ensure full data consistency (SSoT)

Modular engineering design process and easy variant management

Comprehensive change management, data tracking and version- and revision management

Slight customizing effort (out of the box engineering) and straightforward upscale opportunities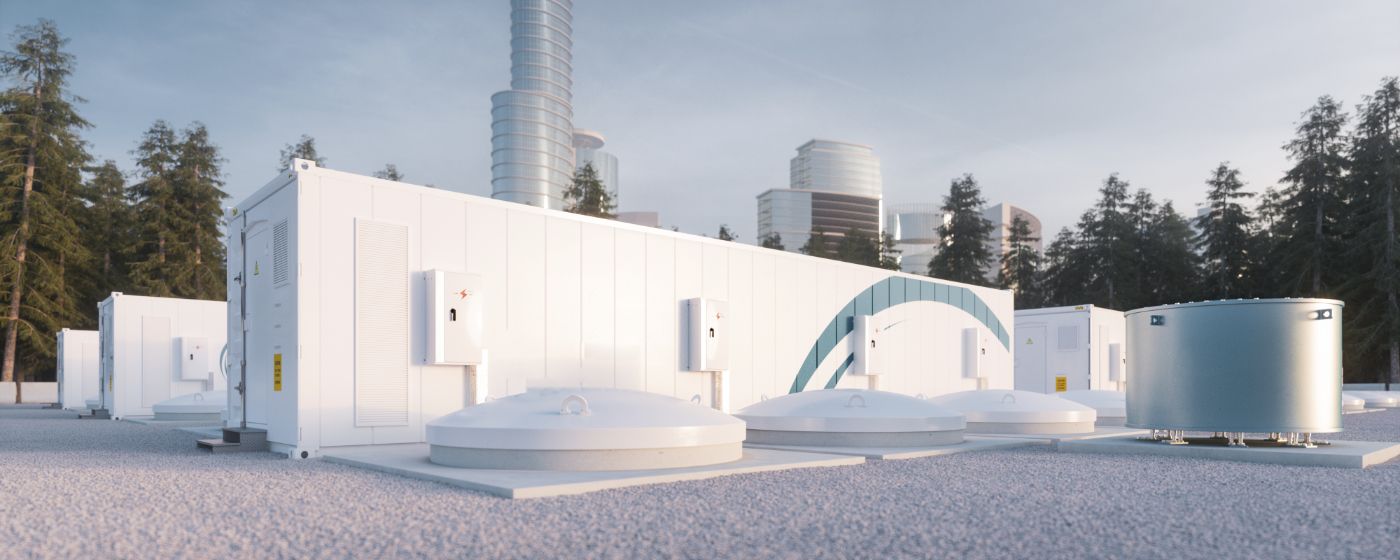 More hydrogen plants in less time with data-centered modularization
In addition to advancements in the electrolysis technology itself, optimizing engineering processes for hydrogen electrolysis plants is a key driver for enhancing efficiency. By using cross-disciplinary engineering solutions with a high modularization approach, electrolysis potentials can be increased even further.
Read more here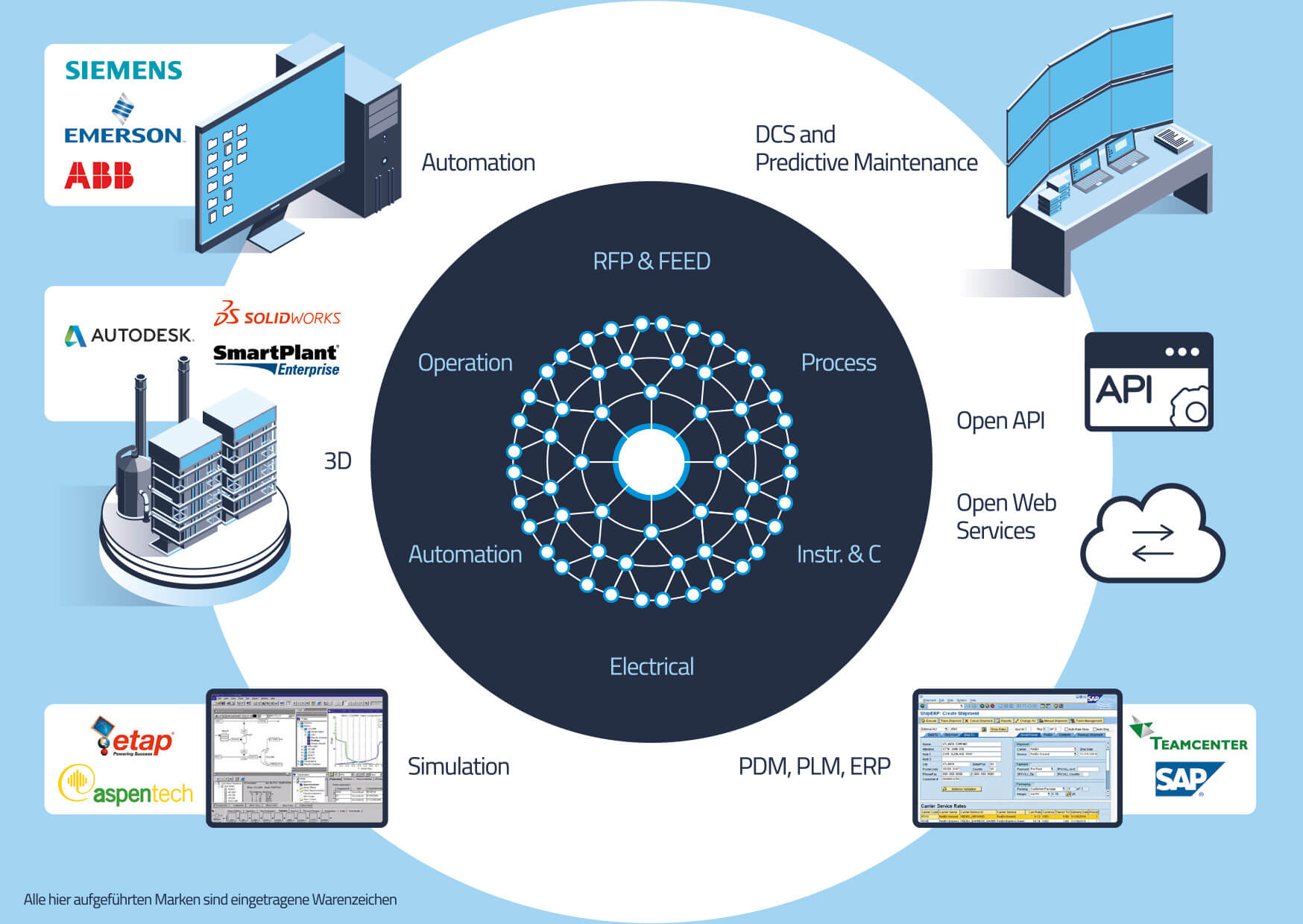 One versatile data model from FEED to Operation
Designed for EPCs, plant manufacturers, contractors, and owner-operators, Engineering Base (EB) streamlines the design process and ensures seamless continuity from FEED to Process and Detail Engineering of process-oriented plants. The software's corresponding data model represents the highest level of digitization - Each object exists only once in it, and diagrams, datasheets and lists are only different representations of the same object. This allows for all departments to edit and detail the object from their unique perspective, with each addition directly visible to all parties without the need for interfaces, data transfers, or transmission errors. As a result, EB enables natural consistency throughout the design process. Learn more about EB on our website.
Read more here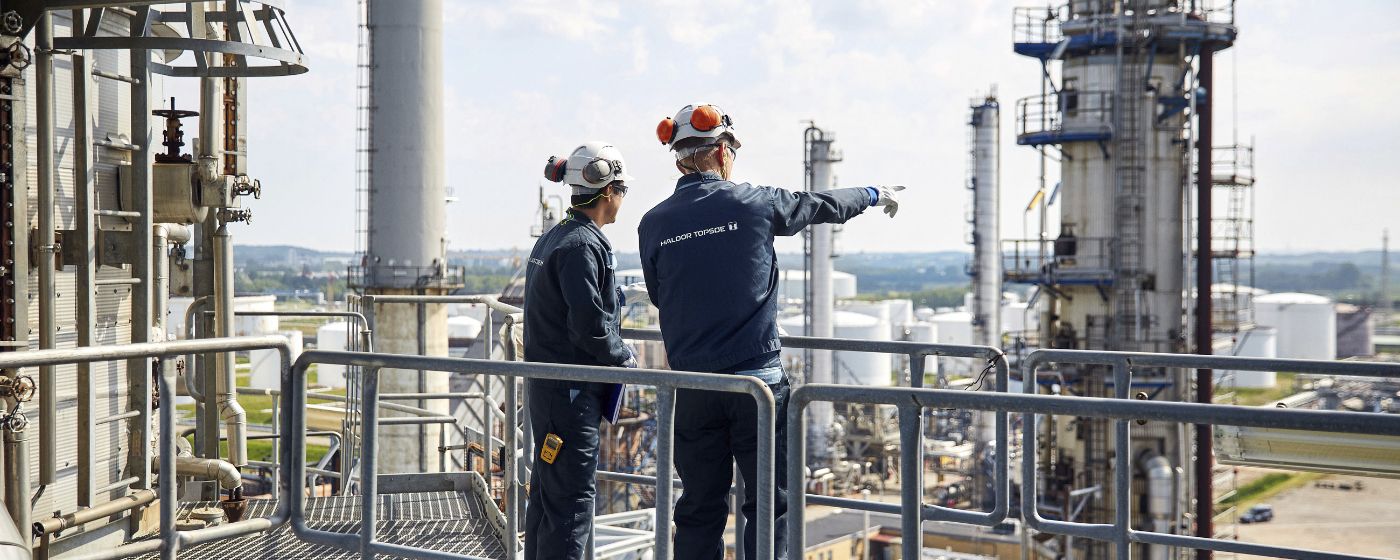 EB's data centricity is a milestone for Topsoe's Engineering
The cooperative platform Engineering Base enables new digital development processes and can significantly reduce gaps between the demand for hydrogen electrolysers and H2-ready plants and the supply. This is also shown by the example of the Danish catalyst and electrolysis expert Topsoe, who uses Engineering Base as new data home for all plant related data.
Read more here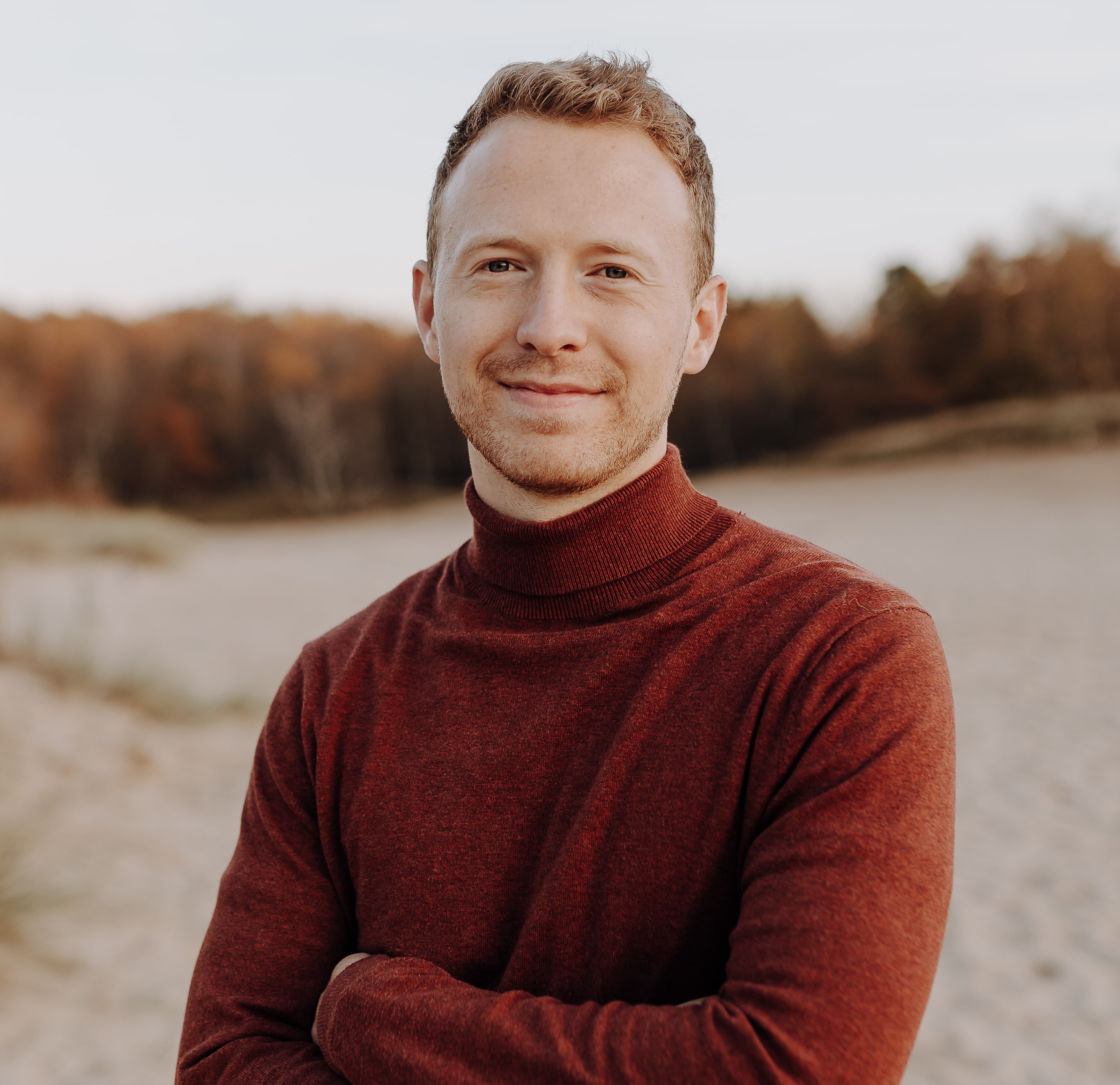 Our Expert
Niclas Meier is Major Account Manager and hydrogen expert at AUCOTEC. "In addition to large-scale plant builders or operators, our software can also support customers who want to assign their projects more to the product world and work with highly standardized modules to 'click together', for example function-oriented assemblies. For this, Engineering Base offers an extremely intelligent solution."
Get in touch!